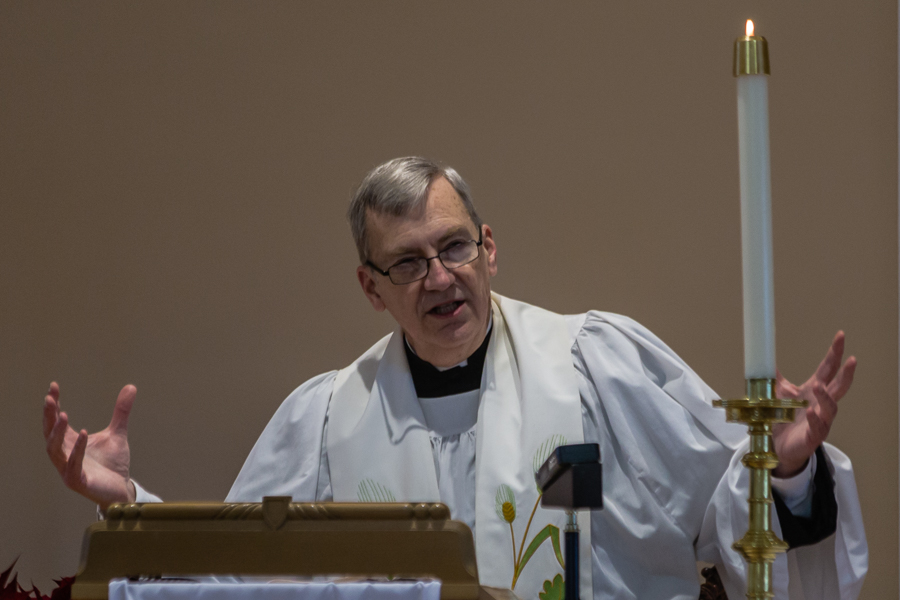 Father Joel Grigg is the Vicar and planter of Holy Comforter Anglican Fellowship. He began his ordained ministry in 2000. Along with this work, he serves as Archdeacon for Central New York for the Diocese of the Living Word. He brings to this ministry a passion for the Bible and a deep desire to share the hope of Jesus Christ. His ministry and calling are shaped by the Apostle Paul's words in Ephesians 4 "to equip the saints for the work of ministry."
After serving in the US Air Force, Fr. Joel received a Bachelor of Science in Mathematics and Computer Science from the University of Southern Mississippi. He also earned a Masters in Public Administration from Auburn University at Montgomery AL; a Masters of Divinity, and a Doctorate of Ministry from Trinity School for Ministry in Ambridge PA.
He and his wife Carolyn live in Massena where she is a partner in a local CPA firm.